Garment shipping or Apparel shipping can be a very stressful process due to many obstacles might face such as lost packages, hidden fees, damaged products, bad packing, etc.. but with our garment / apparel shipping team, this service will be hassle-free, where we can handle the whole process in full or partial handling depends on agreement since we have been doing for more garments shipping for more than 20 years now, so we professionally have the knowledge to Improve Transit Time (TT) of the planned traveling time from port to port with the most optimized cost, so we got you covered.
For Ocean Export shipment: we are using many carriers and serve many USA ports out of Aqaba port & Haifa port like:
NEW YORK , NJ ( NYC )
SAVANNAH ,GA ( SAV )
NOROLK , VA
HOUSTON , TX
LOS ANAGELES
Mainly we are using following carriers for this business: 
And As part of the Ocean freight service we are doing the transportation for Garment shipments from the industrial zone factories who are export their Garments under the (FTA) free trade Agreement with USA like:
Al-Tajamouat Industrial Estate
And proceeding with all the US Customs requirement for shipping like filling the ISF (Import security filing) & AMS (Automated Manifest System).
For Air Shipment : we are using many Airlines and serve a lot of USA main airport out of queen Alia airport ( AMM )  like :
JFK , John F. Kennedy International Airport
CMH , Columbus
DFW , Dallas .
ATL ,Atlanta .
LAX , Los Angeles .
ORD ,Chicago .
Airline that we are use for air shipment:
For Import we are handling a lot of Ocean & Air shipment for the Textile Raw Materials (Cotton, fibers, fabrics, buttons, sewing materials )  & Machines which required by the factories for their Garments Business from may origins such as :
China , shanghai
HK
Taiwan
Srilnaka
Turkey .
Garment shipping with Garment Boxes:
Garment Boxes, are easy way to store, handle and ship for the garment industry where it might pack flat with or without hangers as well as folded.
Garment shipping with GOH, What is a Garment On Hanger or GOH?
Garment on Hanger Containers, are dry standard containers that are embedded with specific hangers to let you able to carry apparel / garment on hangers.
Major benefits of Garment On Hanger GOH:
Wrinkle free garment
Cost Reduction, since No or minimal re-ironing/steamer needed
On Store Time Saving, and we all know that "Time is Money" as all you need to do once you receive your garments is to hang in store directly.
Reduces packing/unpacking requirements significantly.
Documents required for garments shipping: 
Invoice (Commercial invoice, Consular invoice, Customs invoice)
Packing list 
Certificate of Inspection 
Certificate of Origin 
GSP 
IEC Certificate 
Wearing Apparel Sheet 
Bill of Lading 
Airway Bill 
Mate's Receipt 
Shipping Bill/Bill of Export (for Customs)-
Letter of Credit 
Insurance 
UD (Utilization Declaration) 
VBF- QA from to supply by the C and F agents 
Export Permission from EXP 
Note: Above mentioned documents might be needed in full or partially depends on selected countries and other factors, even more specific documents might be needed depends on the case and you can consult with our experts about this here.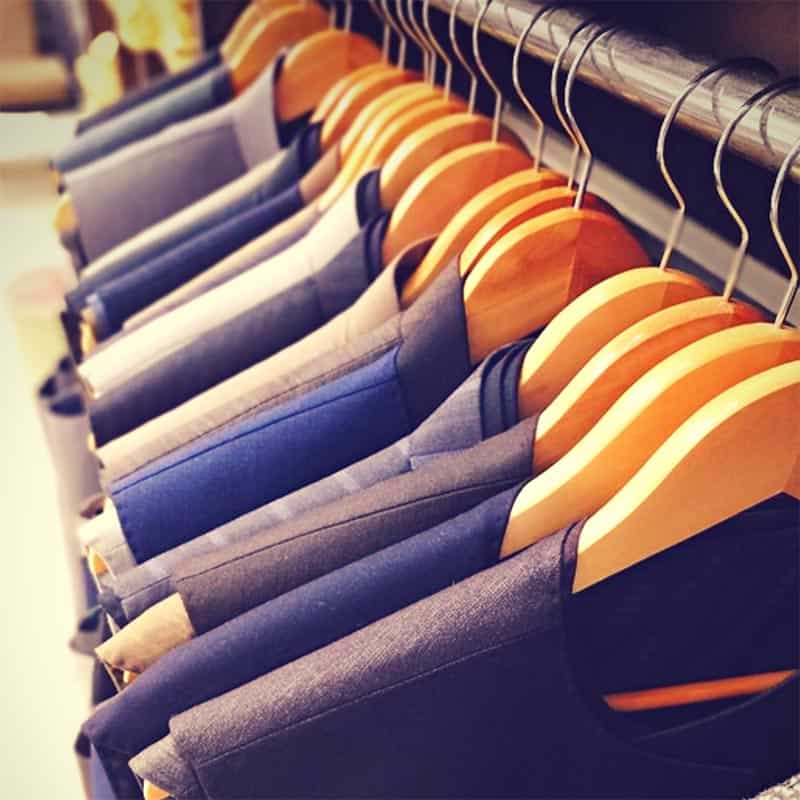 Contact our service supply chain experts
Have a question? Please let us know how we can help you