Garment and Fashion Shipping Service
Global Shipping Solutions for Fashion and Clothing
We Offer Competitive Fashion Clothing and Garments Shipping Services. We Take Care of Everything, from Booking Request and Storage to Final Delivery at Customer Premises by Hiring Our 28+ Years of Shipping Experience of Textile / Garment / Fashion / Apparel / Clothes / Ready Made Garments Industries.
Get your Quote Now From GCE Garment / Fashion Shipping Consultants / Experts.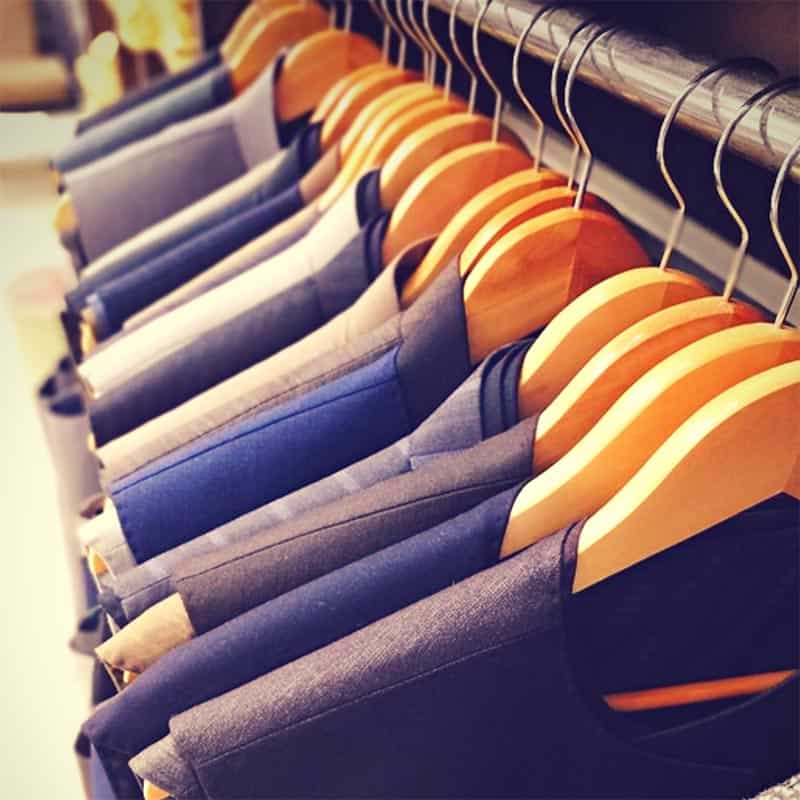 GCE Logistics is a trusted name in shipping clothing, garments, and fashion accessories all over the world. We offer the best shipping services for men's, women's, and children's clothing and apparel.
We offer an international garment distribution service for businesses in Egypt, Jordan, Bahrain, Oman, Morocco and the rest of the Middle East Countries as well as all Free Trade Agreement (FTA) Countries. Partnering with our shipping service will allow your business to sell branded clothing and accessories to popular retailer brands in Europe and North America. If your business receives a clothing and fashion delivery order from anywhere around the world, you can count on us to get it delivered quickly and reliably.
Garment shipping or Apparel shipping can be a very stressful process due to many obstacles might face such as lost packages, hidden fees, damaged products, bad packing, etc.. but with our garment / apparel shipping team, this process will be hassle-free, where we can handle the whole process in full or partial handling depends on agreement since we have been doing this garments shipping business for long time now.
GCE Logistics can be the perfect partner that takes your garment / apparel shipping to the next level. Let us handle your next fashion clothing and garments shipping order, right up to the customer's door.
GCE Logistics makes it easier for clothing, garments, ready-made garments and fashion accessories retailers to ship their products into the required destinations. We take care of everything, so that you don't have to worry at all.
We make the process of shipping textiles and fashion accessories around the world very easy. The company has a long history of successful operations for over 28 years. We handle key accounts for major brands across the globe, such as JCP, GAP, NIKE, LIZ, Walmart, Victoria Secret, Nautica, and VF.
Whether you are a small business garment producer or a major clothing and fashion manufacturer, we can help. We will help you expand your business into new markets with ease. Our supply network can ship your products to customers on the other side of the globe, acting as your business partners.
What Services Are Included Under Garment Shipping Services?
Ocean shipping for garment, fashion, clothes, and apparel.
Air shipping for garment, fashion, clothes, and apparel.
Land transportation from factory to port.
Supply chain consolidation services.
Air/Sea/Land delivery solutions.
Shipping with garment boxes.
Shipping with garment on hanger (GOH).
Why Use GCE for Your Garments Shipping?
GCE Logistics is a leading international shipper and distributor with a wide network in many countries. We supply everything, from electronics and packaged goods to clothing and industrial equipment to Importer of Record IOR services, Read more about IOR Here.
Our existing distribution system and storage facilities for garments make it very easy to add dedicated garment shipping services for our customers. We have the wide network, experienced personnel as well as 24/7 365 Support that makes direct shipping to customer's location easy and efficient.
We are offering very competitive prices for multi-carrier options with tailored solutions for each customer separately such as showing many alternatives for choosing the best shipping mode available, also we can help in getting Importer Security Filing (ISF) or "10+2" and Advanced Manifest System (AMS) which are the filing required by the CBP that document importing information and details, as shipments pass from point to point and those who do not file these properly prior to the shipment of their goods will be penalized, where will prevent this from happening as  we do care about our customers' satisfaction and we always seek long-term relationships with our garment clients.
Our international shipping service will particularly attract both new and small & medium-sized enterprises (SME) businesses that want to expand their products into the global markets but don't have the resources to create their own supply chains.
We make the process of shipping your clothing and garments to locations like the USA, Europe, Australia, and Canada easy and cost-effective as well as other markets around the globe.
Customer satisfaction is our number one priority. We make every effort to ensure that client orders are processed accurately and quickly. We strive to create mutually beneficial relationships with clients that are based on trust and reliability.
How Do I Ship My Garments Products
We offer the complete choice of delivery options, speed, and handling to our clients, ensuring that their garment products are delivered the way they want.
Choose the speed of delivery you want
Have complete control on costs and deadlines
Our shipping services are designed around client needs instead of asking our clients to adjust their orders.
Please make sure that you complete the following checks for the smooth delivery of your garments products.
Attach all product invoices with the delivery documents. Invoices must be completed in English.
Make sure to provide a full and accurate description of your products with the commercial invoice.
Clearly indicate the country of origin for the garments products.
Provide names for the shipper (GCE Logistics in our case), customs agent, and recipient for the products.
Don't forget to include the HS code on the commercial invoice for the products.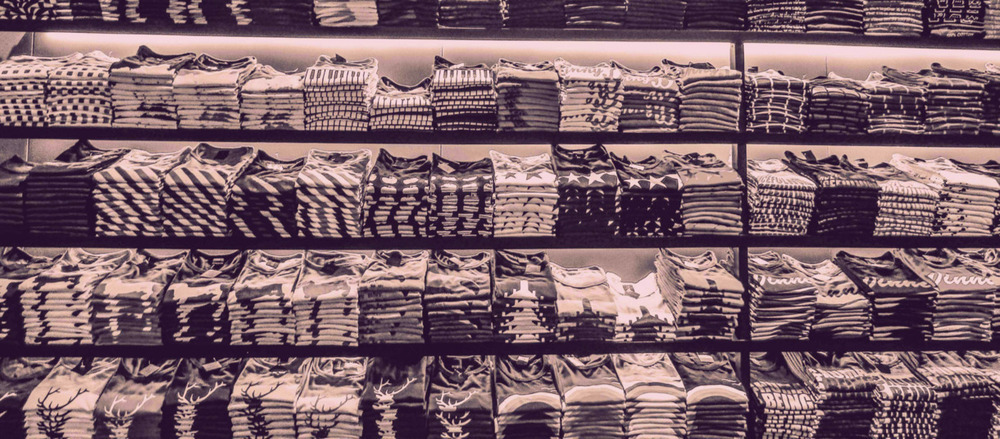 Clothing and Fashion Delivery Destinations
GCE Logistics offers quick and reliable delivery for clothing and fashion products around the world. We work with top retailers and last-mile delivery companies from many countries around the world.

We offer clothing and fashion products shipping services from Egypt, Jordan, Bahrain, Oman, Morocco and the rest of the Middle East Countries as well as to the following destinations: USA, Canada, Australia, Japan, Singapore, China, India, Malaysia, Korea, UK, France, Germany, Russia, Ukraine, Sweden, Denmark, Finland, and the rest of Europe.

We also work with businesses that specifically create products for the Middle East market and want to ship to Egypt, Jordan, Bahrain, Oman, Morocco and the rest of the Middle East Countries.
Comprehensive Garments Shipping Service
GCE Logistics has been involved in the garments shipping business for more than 28+ years. We understand that garment businesses and fashion brands have to stay ahead of ever-changing trends and can only compete in the market if each new style and order moves through the supply chain on time.
Our delivery programs will help fashion brands working on strict timelines to manage their supplies effectively and efficiently.
That's why we customize our garment shipping solutions for each assignment and offer the best delivery options for business partners. As well as we help them in their cost reduction strategies by optimizing garment shipping spending and choosing the right shipping strategies, shipping lines, modes, etc..
An Overview of Garments Shipping out of Jordan:
For Ocean Export shipment:
We are using many USA ports out of Aqaba port & Haifa port such as: NEW YORK , NJ ( NYC ), SAVANNAH ,GA ( SAV ), NOROLK , VA, HOUSTON , TX, and LOS ANGELES. as well as using the following carriers for this business: Maersk Line for shipping out of Aqaba port with 21 Days up to New Ark, NJ, Savannah & Norfolk, MSC service for shipping out of Haifa port up to NYC with 14 Days Transit time, and ZIM LINE shipping out of Haifa port up to NYC with 21 Days Transit time
And As part of the Ocean freight service we are doing the transportation for Garment shipments from the industrial zone factories who are export their Garments under the (FTA) free trade Agreement with USA like: Al-Hassan Industrial Estate, Al-Hussein Ibn Abdullah II Industrial Estate, Jordan Cyber City, Al-Tajamouat Industrial Estate, Aqaba Industrial Estate, and Ad-Dulayl Industrial Park.
For Air Shipment :
We are using many Airlines and serve a lot of USA main airport out of queen Alia airport ( AMM ) such as : JFK , John F. Kennedy International Airport, CMH , Columbus, DFW , Dallas, ATL ,Atlanta, LAX , Los Angeles, and ORD ,Chicago as well as we use the following airlines for air shipments: Royal Jordanian RJ, Emirates EK, Etihad Airways EY, British Airways BA, Lufthansa LH, and Cargolux CV.
For Import we are handling a lot of Ocean & Air shipments for the Textile Raw Materials (Cotton, fibers, fabrics, buttons, sewing materials )  & Machines which required by the factories for their Garments Business from many origins such as : China – Shanghai, Hong Kong, Taiwan, Srilnaka, Turkey and rest of countries.
Garment shipping with Garment Boxes:
Garment Boxes, are easy way to store, handle and ship for the garment industry where it might pack flat with or without hangers as well as folded.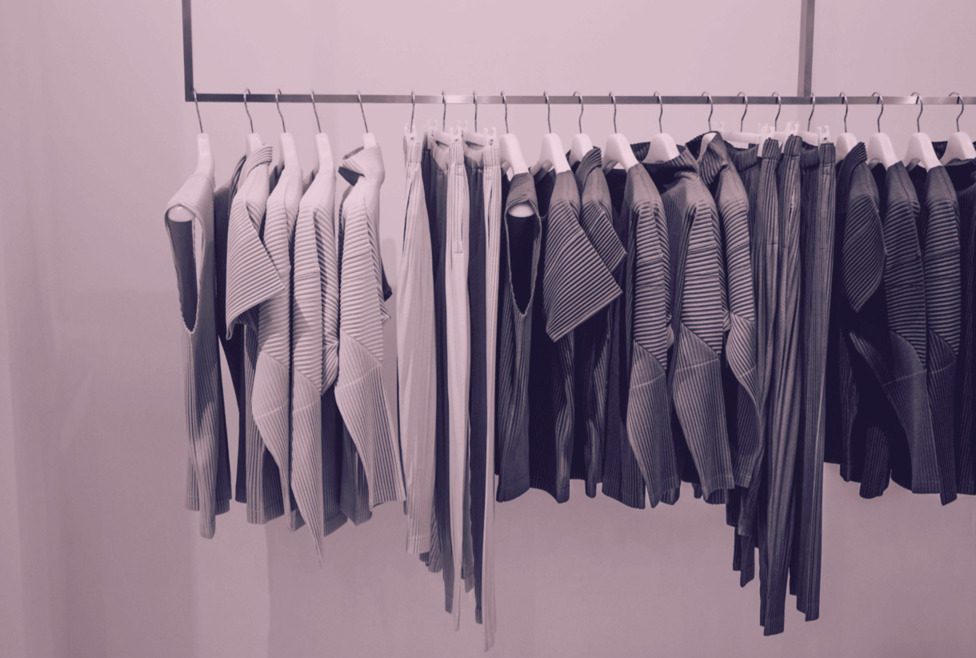 Garment shipping with GOH, What is a Garment On Hanger or GOH?
Garment on Hanger Containers, are dry standard containers that are embedded with specific hangers to let you able to carry apparel / garment on hangers.
Major benefits of Garment On Hanger GOH:
Wrinkle free garment
Cost Reduction, since No or minimal re-ironing/steamer needed
On Store Time Saving, and we all know that "Time is Money" as all you need to do once you receive your garments is to hang in store directly.
Reduces packing/unpacking requirements significantly.
Some Documents That Might be Required for Garments Shipping: 
| | |
| --- | --- |
| 1. Invoice (Commercial invoice, Consular invoice, Customs invoice) | 9. Airway Bill |
| 2. Packing list | 10. Mate's Receipt |
| 3. Certificate of Inspection | 11. Shipping Bill/Bill of Export (for Customs)- |
| 4. Certificate of Origin | 12. Letter of Credit |
| 5. GSP | 13. Insurance |
| 6. IEC Certificate | 14. UD (Utilization Declaration) |
| 7. Wearing Apparel Sheet | 15. VBF- QA from to supply by the C and F agents |
| 8. Bill of Lading | 16. Export Permission from EXP |
Note: Above mentioned documents might be needed in full or partially depends on selected countries and other factors, even more specific documents might be needed depends on the case and you can consult with our experts by clicking below Quote button and share more info with us.